DEADLINE FOR YOUR SEGMENTS: IN THE NIGHT OF SATURDAY TO SUNDAY AT 
MIDNIGHT TWG TIME!!! ANY ROLE PLAYS COMING AFTER WON'T BE INSERTED IN THE
SHOW!!! PLEASE, ADD YOUR SEGMENT USING THE "QUOTE" BUTTON!!!
Intro
FREE SLOT

FREE SLOT
1- Hardcore Match
King Krimsin Vs Lion Fang


Free Slot
Free Slot
Free Slot
2-
Open Challenge
Tacita Ira VS ? ? ?
Free Slot
Free Slot
Free Slot
3-Hardcore Match
Chase Dream VS Bartolomeo
Free Slot
Free Slot
Free Slot
4- Hardcore TCD Match
Eternal Dragon VS Sanji Date
Free Slot
Free Slot
5- HArdcore Match
Maxx Ouellet VS Pencil Neck
Free Slot
Free Slot
6- Submission Match
Reaper VS Helena Noir



Free Slot
Free Slot
7- Hardcore Match
Nic Nitro VS Ventura

_________________
'' I believe I will bring them all to hell with me ''

Hound of Injustice
DEADLINE FOR YOUR SEGMENTS: IN THE NIGHT OF SATURDAY TO SUNDAY AT
MIDNIGHT TWG TIME!!! ANY ROLE PLAYS COMING AFTER WON'T BE INSERTED IN THE
SHOW!!! PLEASE, ADD YOUR SEGMENT USING THE "QUOTE" BUTTON!!!









Intro
FREE SLOT

FREE SLOT




1- Hardcore Match
King Krimsin Vs Lion Fang


CJ Styles arrives
Free Slot
Free Slot


2- Open Challenge
Tacita Ira VS ? ? ?


Free Slot
Free Slot
Free Slot




3-Hardcore Match
Chase Dream VS Bartolomeo


Free Slot
Free Slot
Free Slot


4- Hardcore TCD Match
Eternal Dragon VS Sanji Date


Free Slot
Free Slot

5- HArdcore Match
Maxx Ouellet VS Pencil Neck


Free Slot
Free Slot

6- Submission Match
Reaper VS Helena Noir


Free Slot
Free Slot

7- Hardcore Match
Nic Nitro VS Ventura
Prayme wrote:

DEADLINE FOR YOUR SEGMENTS: IN THE NIGHT OF SATURDAY TO SUNDAY AT 
MIDNIGHT TWG TIME!!! ANY ROLE PLAYS COMING AFTER WON'T BE INSERTED IN THE
SHOW!!! PLEASE, ADD YOUR SEGMENT USING THE "QUOTE" BUTTON!!!

Intro

Mad - LOC new contract on the table


FREE SLOT

1- Hardcore Match
King Krimsin Vs Lion Fang


CJ Styles Arrives
Free Slot

Free Slot

2-

Open Challenge
Tacita Ira VS ? ? ?

Free Slot

Free Slot

Free Slot

3-Hardcore Match
Chase Dream VS Bartolomeo

Free Slot

Free Slot

Retiring the MWA InterCity Championship.

4- Hardcore TCD Match
Eternal Dragon VS Sanji Date

A New Me!

Free Slot

5- HArdcore Match

Maxx Ouellet VS Pencil Neck

Free Slot

Free Slot

6- Submission Match

Reaper VS Helena Noir




Free Slot

Pipe Bomb!!

7- Hardcore Match

Nic Nitro VS Ventura

_________________
'' I believe I will bring them all to hell with me ''

Hound of Injustice
Prayme wrote:

Prayme wrote:

DEADLINE FOR YOUR SEGMENTS: IN THE NIGHT OF SATURDAY TO SUNDAY AT 
MIDNIGHT TWG TIME!!! ANY ROLE PLAYS COMING AFTER WON'T BE INSERTED IN THE
SHOW!!! PLEASE, ADD YOUR SEGMENT USING THE "QUOTE" BUTTON!!!

Intro

Mad - LOC new contract on the table


FREE SLOT

1- Hardcore Match
King Krimsin Vs Lion Fang


CJ Styles Arrives
Free Slot

Free Slot

2-

Open Challenge
Tacita Ira VS ? ? ?

Free Slot

Free Slot

Free Slot

3-Hardcore Match
Chase Dream VS Bartolomeo

Free Slot

Free Slot

Retiring the MWA InterCity Championship.

4- Hardcore TCD Match
Eternal Dragon VS Sanji Date

A New Me!

Free Slot

5- HArdcore Match

Maxx Ouellet VS Pencil Neck

Free Slot

A Nomadic Soul

6- Submission Match

Reaper VS Helena Noir




Free Slot

Pipe Bomb!!

7- Hardcore Match

Nic Nitro VS Ventura
_________________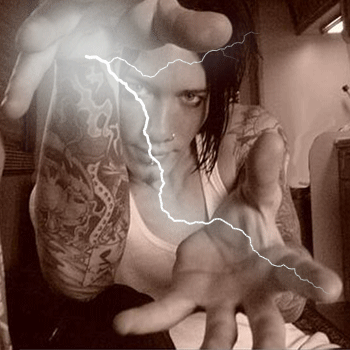 Hennerz

MWA Starter





Posts

: 36


Join date

: 2015-04-15



Similar topics
---
Permissions in this forum:
You
cannot
reply to topics in this forum